Newmarket's Downtown Full of Pride
Nothing makes my heart feel like it's going to burst as much as seeing a community come together in support of a cause or to celebrate something amazing. Today- I headed downtown to grab some lunch and was completely overwhelmed at the Newmarket Main Street merchant's expression of support for York Region's Pride festival taking place this coming weekend (June 16th, 2018). The York Region Pride volunteers have added their unique and amazing touches throughout the downtown. Everywhere you go downtown, the businesses have big multi-coloured hearts and vinyl window clings celebrating Pride. The downtown core is filled with words of affirmation and welcome. It's an amazing time of year in Newmarket.
York Region Pride came to Newmarket for the first time in 2017 with a family friendly celebration of the LGBTQ2+ community in York Region. It was a huge hit and this year has gotten even bigger. Pride gets started at 3:00pm with the parade on Saturday afternoon and wraps up at 10:00pm.
Pride festival go-ers can both attend the Craft Beer tent (any other Market Brewing Company fans out there) at Pride and the Craft Beer Festival going on at the same time. Pride this year includes family friendly entertainment, inflatables, a vendors' market and more!
Get out and celebrate York Region #allltogethernow.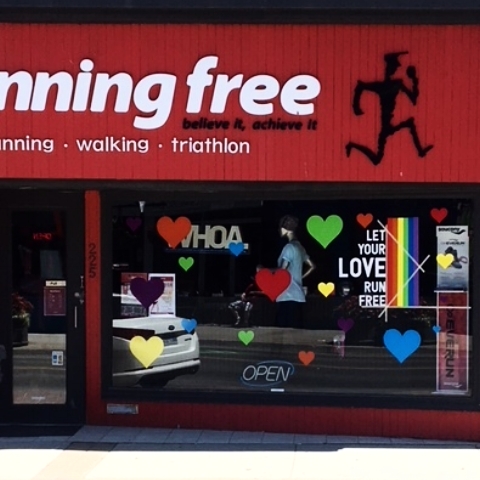 *big thanks to York Pride volunteer photographer Chris Robart for the cover photo image.
* It Is going to be a busy weekend in the downtown - carpool, walk, bike or take transit if possible.